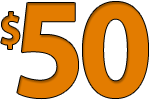 UNLIMITED NATIONWIDE
TALK, TEXT, AND
HIGH SPEED WEB
$50 Unlimited Nationwide Features
Unlimited Phone Calls (Local & Long Distance)
Unlimited Texting(Domestic & Global)
Unlimited Internet at up to 4G speeds

*

Voicemail
Caller ID
Free Direct Dial 411 Info
International Long Distance Options
$5 Monthly International Long Distance Credit
Up to 90-day suspend/inactive period before deactivation
3-Way Calling
*
Device & coverage area dependent. Download speeds may vary.
You need high speed data? Try 42.2 Mbps.
Unlimited talk, text and high speed data is only $50 at SIMPLE Mobile. How fast do you want to go?
Our HSPA+ network offers 4G wireless speeds at up to 42.2 Mbps*. Bring your unlocked 4G GSM cell phone to SIMPLE Mobile and discover its true potential. For only $50 a month you will get unlimited talk, text and blazing fast internet. High-speed no-contract wireless at its finest.