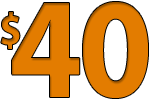 NATIONWIDE
TALK, TEXT, AND
UP TO 3G WEB
$40 Unlimited Plan Features
Unlimited Phone Calls (Local & Long Distance)
Unlimited Texting(Domestic & Global)
Unlimited Internet at up to 3G speeds

*

Voicemail
Caller ID
Free Direct Dial 411 Info
International Long Distance Options
*
Device & coverage area dependent. Download speeds may vary.
Unlimited Talk, Text and Web for $40
Now who has the best plan ever? SIMPLE Mobile's no contract wireless plans continue to offer the best value to customers.
Tired of huge cell phone bills with overages and unexpected charges? SIMPLE Mobile now offers nationwide unlimited talk, text and web at up to 3G speeds for only $40. No more surprises. No more compromises. All you need is an unlocked GSM cell phone and a SIMPLE Mobile SIM card. Are there any questions? It's pretty SIMPLE – you are about to save a lot of money!